The Virtual Experience
What is Virtual Reality, aka VR?
Virtual reality is as close as one can possibly get to simulating reality without actually being real. It is the ultimate immersive experience.
VR Systems and Components
Seated, Standing, and Room-Scale Experiences
VR products like Vive work with your VR-ready system to transport you to a new reality. Journey to the deepest corners of the galaxy on a starship, explore the alleys of ancient Rome, or shrink yourself down to subatomic size to watch molecules collide. In the Vive Reality, anything you can imagine is real.
Is Your System VR Ready?
Like any great adventure, it's important to review your checklist to make sure your gear is ready for the journey. For a great VR experience, we recommend the following VR-ready system requirements:
Graphics: NVIDIA GeForce® GTX 980 or AMD Radeon™ R9 390 equivalent or greater (minimum GTX 970 or AMD Radeon™ R9 290 equivalent)
CPU: Intel® Core i5-4590 or AMD FX 8350 equivalent or greater
RAM: 16GB or greater (minimum 8GB)
Video Output: HDMI 1.4, DisplayPort 1.2 or newer (minimum HDMI 1.34)
USB Port: 1x USB 3.0 or better port (minimum 1x USB 2.)
OS: Windows 7 SP1, Windows 8.1, or Windows 10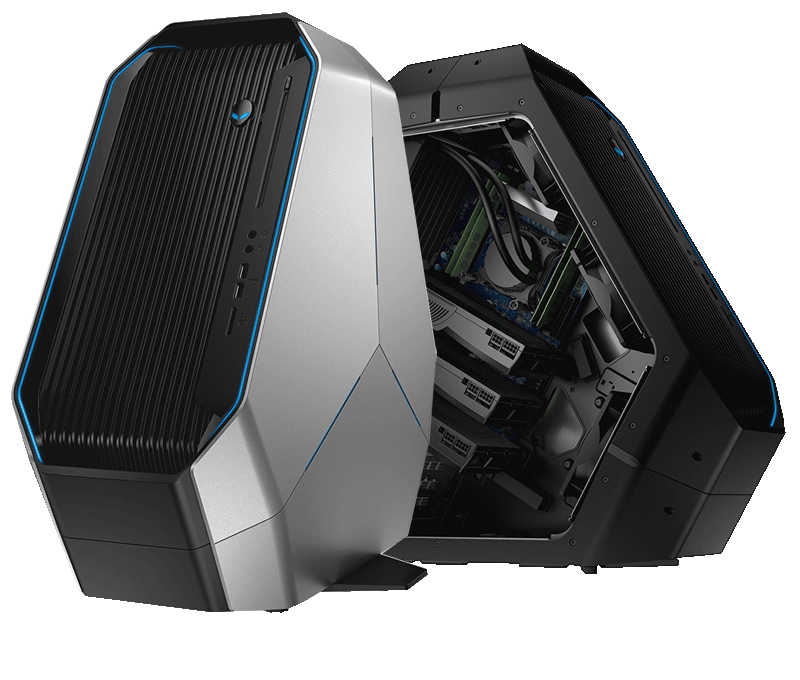 Related Products
This is shaping up to be a year of growth for VR in the consumer market with Google, Samsung, and others having made serious commitments to VR technology. If you're eager to explore the vast virtual worlds of VR without breaking the bank, you can get started with a basic VR viewer that will deliver a VR experience using your smartphone and the viewer headset, following is a look at some of them have to offer.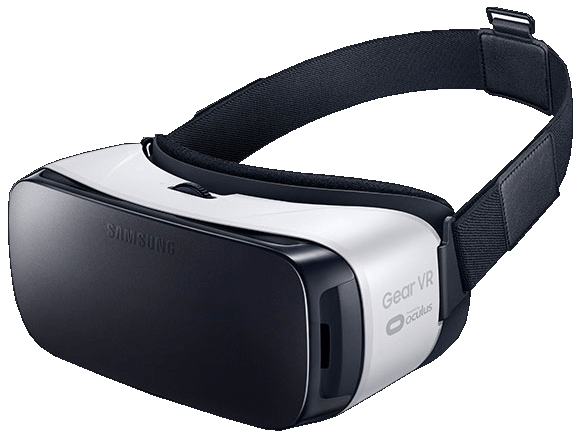 ---
Basic Viewers
Google Cardboard
You'll need the official Cardboard App and a compatible viewer. Add your choice of VR experiences and you have a relatively inexpensive entry into the world of VR. The Cardboard app is free for both Android and iOS. Install the app on your smartphone, pair it with your compatible viewer and VR experience, and you're ready to go. Cardboard viewers start at around $15.00 for literal cardboard versions you assemble yourself. Some customized options like the hard plastic View Master VR from Mattel cost more. If you're really adventurous, Google offers instructions to turn a pizza box and a few basic hardware store items into a Cardboard viewer. The key to Cardboard is to look for the Works with the Google Cardboard badge on the apps to ensure compatibility.
Samsung Gear VR
Samsung Gear VR is designed to work with the Samsung Galaxy line of Android Smartphones. Resembling goggles, it's fitted with foam padding and an adjustable elastic headband to hold the Gear VR comfortably in place during use. The Gear VR incorporates technology by Oculus—a leader in VR. Because the Gear VR relies on technology you already have on your Galaxy smartphone, the price point is about $100. Apps, games, and videos for the Gear VR can be downloaded from the Oculus Store.
VR Games and Content
How Do I Find Games For My VR System?
Your VR system manufacturer is a good place to start if you want to know what games are supported. For example, HTC lists, The Gallery: Call of the StarSeed adventure film, Hover Junkers, a multiplayer shooter game, and theBlu: Encounter, a narrative ocean story. Play Station says it will deliver such sought-after titles as, Star Wars™ Battlefront™ Golem, and RIGS Mechanized Combat League. Google Cardboard has a number of VR experiences that will take you from the depths of the ocean, to the highest mountain tops, and beyond to the edge of space. Samsung Gear VR lets you view purchased movies and TV shows, and even your own movies in your choice of multiple VR environments. These few titles are just a peek at what's available. Because the gaming world library is vast, it's not practical to try and provide a comprehensive list of available games by system. It's best to do a little research on the type of system or games in which you're interested.
Are Games System Specific?
Some games will work across multiple VR viewers and system platforms, other do not. Again, it's best to do your homework and research the type of system or games in which you're interested.
---
FAQs
How Much Space Do I Need?
A large room is not a requirement. A room measuring about 15 sq.ft. x 15 sq. ft. is probably the most space you would need, however, a number of VR games are meant to be played sitting down, which means you need enough space for a comfy chair.
Will I Get Motion Sickness?
Inconsistent frame rates can make your screen flicker like a bad TV. This can, in some people, cause a sense of motion sickness. A good-quality system with high-level consistent frame rates doesn't usually cause motion sickness in most people.
Can My Child Enjoy VR?
There's really nothing about the VR hardware that would preclude a child from enjoying a VR experience, as long as the headset fits properly. The thing parents will want to use discretion on are the game content ratings, as with any type of game.
How Often Will I Need To Upgrade My System?
There's no specific answer to that question. Like any tech device, components and software improve over time and this can mean upgrades to meet new requirements. Over time, you VR technology and your PC may need a few upgrades to keep things running smoothly and to deliver the best possible VR experience.
---